File Prepping
First thing 1st, you need to prep the map file that you are going to alter. This does two things: allows you to make a map patch instead of having overwrite the map file, and it gets rid of all the clutter that you won't be using.
Open up the RFA Explorer and pick the map you want to make changes to. This one is DC El Alamein.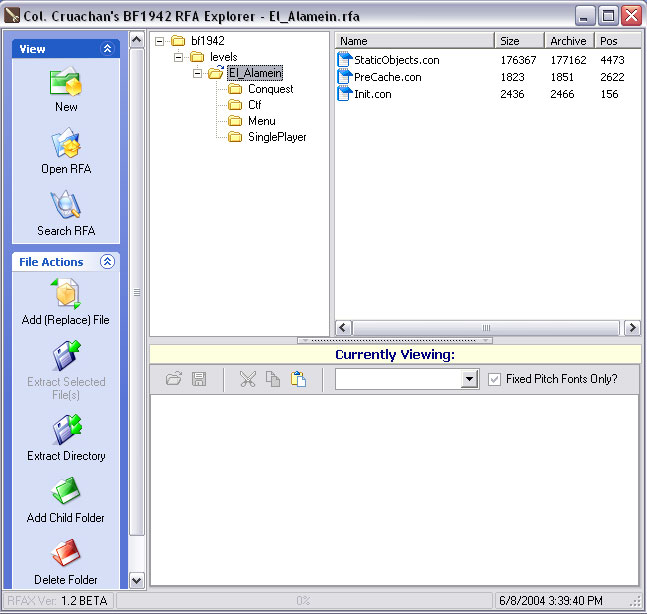 You'll see a number of files and folders. For your mod, you'll only need two of these files. Go ahead and delete everything except what you see here (*added 8/21/04: Actually, go keep everything in the conquest folder)
Now, minimize the folders within RFA Explorer and highlight "bf1942".

Then click "Build RFA" and keep the same map name but add _001 to it. For more information on what renaming the map to your_map_001 does, see below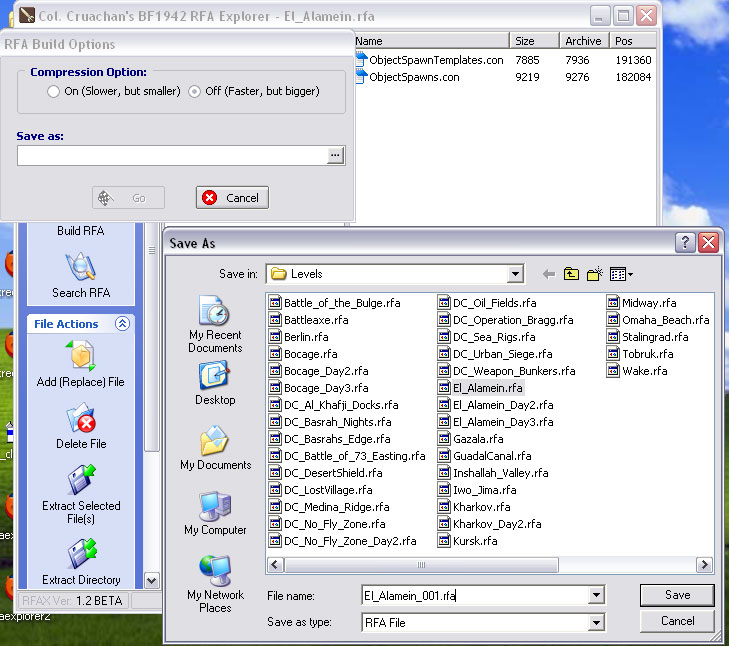 As for compression, I always pick "Off (Faster but Bigger)". If you have any problems with the build process, click the "help" option under "extras" in RFA Explorer.