streets of paris
Posted:
Sun May 16, 2010 10:27 pm
Streets of Paris (currently infantry only)
http://www.filefront.com/16464103/streets_of_paris.rar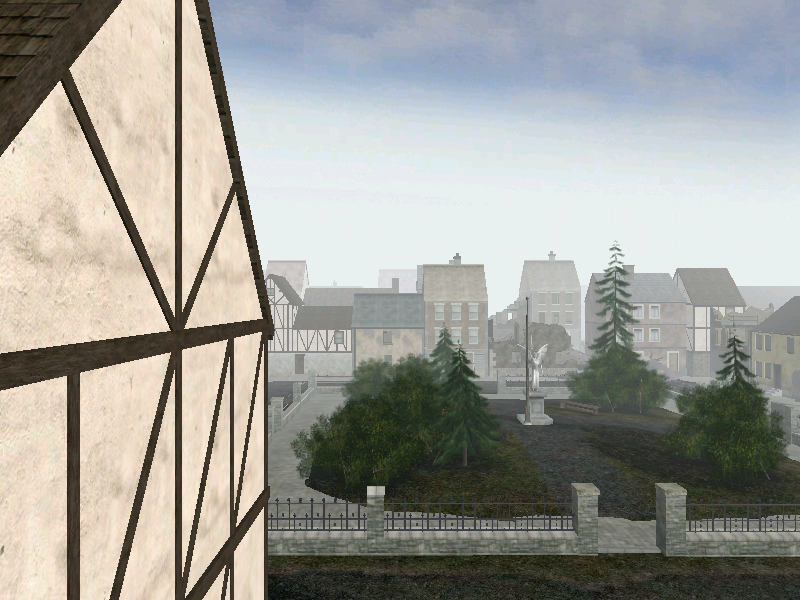 It's a small/medium sized map, with 1 central 'park' flag, and 2 other cappable bases. Like I said its currently infantry only, but I left ObjectSpawnTemplates.con with some spawners so a patch could be made -- I think this would be a lot of fun with a couple of tanks. I lifted the french houses from forgotten hope, and tried to copy as best I could the road look from Liberation of Caen...I think this is best seen in screenshot #2. I added some ambient gunshot/war sounds, so that kind of gives it a little atmosphere.
Overhead map:
Only problem is it may lag older machines, as there is a crap-ton of statics. It's still a pretty fun map though. Check it out!