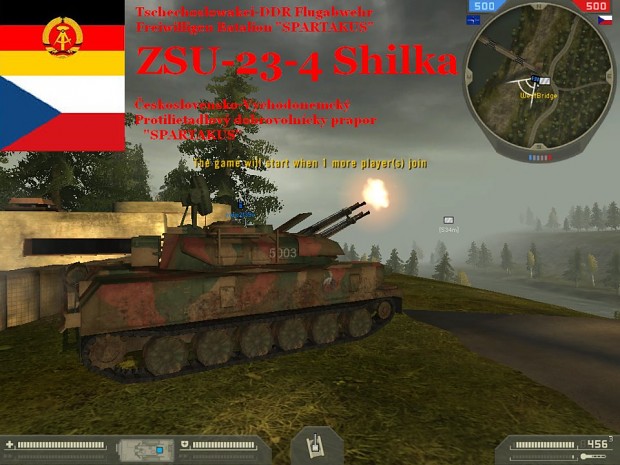 We need member for these positions:
Modeller,
Animator,
Sound Maker,
Export to game vehicles/soldiers/objects/weapons,
Coder,
Reskinner,
Python coder,
Mapper,
Video maker,
Music maker,
If you want join to our team sent me Private Message at moddb.
For more info about our mod and work look at our moddb site.
Thanks.
Credits for content from:EOD,USI,IDF,AIX MOD,
Dtneter (thanks for export weapons),JONES (Skin M16A2),RED_FOX_2017. If I forgot someone,write me PM.
Our facebook page:
http://facebook.com/pages/Battlefield-2 ... 0984469852
My email:
[email protected]
Quelle:
http://www.moddb.com/mods/czechoslovak-people-army